The Island of Eretmochelys Imbricata
Known as Apo Island, a small rocky island 7km from the shore of south-east Negros was our destination last January. It is famous for its rich marine life and a popular tourist destination. For the last 30 years Silliman University (Dumaguete) helped to establish a marine sanctuary where corals and fish won't be harmed - so even while snorkeling you can enjoy a colorful coral forrest and it's inhabitants - one highlight are the sea turtles living around Apo.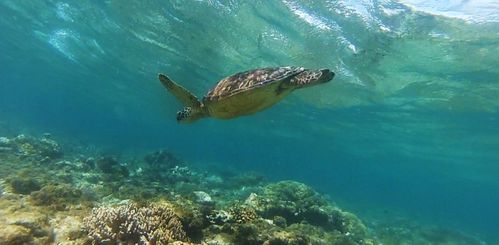 Hawksbill sea turtle (Eretmochelys imbricata)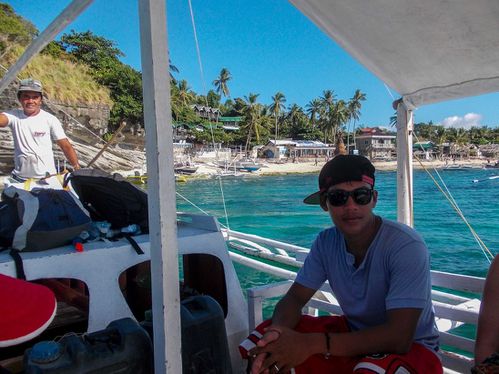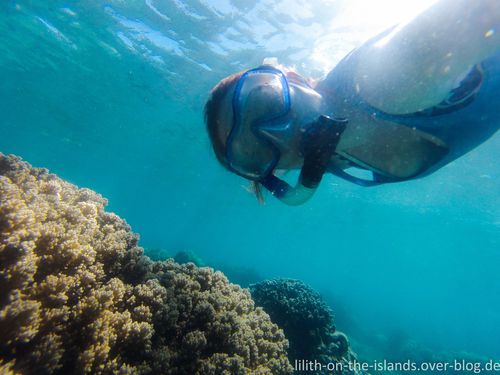 Unfortunately there is a fee for almost everything (snorkeling, anchoring) and the boats going there charge a way too much which makes it hard-impossible for many filipinos to visit their own neighbour island. Instead the beach is mostly occupied by foreign tourists. This exclusivness made me feel weired as i usually try to avoid being in such situations.
You get palm trees, white sand, black rocks and blue sea - but if u search for undisturbed paradise you better search somewhere else as there are plenty of boats anchoring everyday and salesmen driving around on Bangkas (boats).
Still it was definitely worth snorkeling, and with the idea in mind the income of the marine reserve will be devided 25% for an environmental organization and 75% to the Community with its 800 inhabitants makes it more acceptable (still there should be a normal boat for a normal price!). Through this way of income the Island was already able to buy a coast guard boat and install water tanks and generators. So I guess people are motivated to protect their reef - which I wish will happen to more communities here. The sea turtles are now the heraldic animal of Apo Island, instead of having 6 strings on them being used as a guitar. Less pictures this time, enjoy this following video in HD instead =)